Business Tax Problems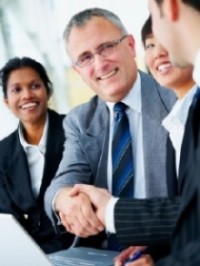 Keeping an eye on tax obligations is essential to the financial health of a business. When tax problems are in the picture, you could end up facing huge losses and, in some circumstances, criminal charges. But it doesn't have to come to that. If IRS tax problems are putting your business at risk, make it a priority to contact Taxation Solutions, Inc. As specialists in business tax issues, we can help with everything from small business tax advice to corporation tax penalties. Don't allow costly tax problems to threaten the success of your Baton Rouge-area business. Call now to take advantage of a free phone consultation with our experienced tax problem solvers!
Since 2008, businesses of all sizes have been coming to Taxation Solutions, Inc. for timely and effective tax problem resolution. We offer services for a wide range of business tax help, including:
Back tax filing
Amended returns
Tax settlement negotiation
Abating corporation tax penalties
IRS audit representation
Federal tax court representation
Payroll tax resolution
And much more!
When left unresolved, business tax issues will only grow worse with time and could eventually shut down your entire operation. So why let it get that far? It only takes a minute to schedule an appointment with Taxation Solutions, Inc., and we can step in quickly to get started on your IRS problem resolution. Our 40+ years of know-how are a valuable asset for businesses trying to get back on their feet after serious tax problems have occurred. No matter how dire your tax problem has become, you can rest assured that our dedicated team will do whatever it takes to resolve penalties, correct tax filings, and set your business taxes straight. 
Payroll Tax Resolution
For a lot of companies, tax problems arise over faulty handling of payroll taxes. If you're dealing with payroll tax issues, including payroll tax penalties, you could be looking at hefty charges for failing to comply with employment tax laws. Luckily, Taxation Solutions, Inc. has helped countless clients resolve unpaid payroll taxes, and we know how to go about getting a payroll tax penalty lifted. Whether you've made mistakes in classifying employees or withholding taxes, you shouldn't have to pay dearly for your payroll tax problems. Get in touch with us today regarding payroll tax resolution. It's just one of the many services we offer for putting your business tax issues to bed.
In Baton Rouge and beyond, we mean business when it comes to solving tax problems and protecting your bottom line. Make the call now to consult one of our licensed and insured tax problem specialists. We offer free initial consultations for your convenience. From corporation tax penalties to payroll tax issues, Taxation Solutions, Inc. is here to help your company!
small business tax
tax resolution
corporate tax
tax problems