IRS Audits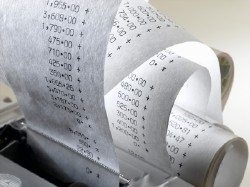 IRS tax audits are scary on many levels. It's not just your financial history being looked at under a microscope, but it's also the stress and hassle of having to sort through tons of paperwork and even appear before the tax authorities in some cases. Well, you can leave all of those concerns, and any others you may have, to the audit defense pros at Taxation Solutions, Inc. In Baton Rouge and the surrounding area, we're here to take the fear and frustration out of your IRS tax audit with our comprehensive services for both businesses and individuals. We even offer emergency assistance when your IRS audit help simply can't wait. Panicking won't do a thing to ease your worries over an impending IRS audit. Calling us will!
At Taxation Solutions, Inc., we take great pride in our customized service for IRS audit representation. When you retain our firm for your IRS audit defense, we'll put the focus on you and your precise needs for:
Understanding why you're being audited
Gathering supportive documentation
Going before IRS auditing officials
Negotiating tax settlements, if necessary
Getting IRS audit penalties lifted
Avoiding IRS tax audits in the future
And other IRS audit representation needs
With our expert audit defense guiding you step by step, you won't have to be afraid of what comes next. Taxation Solutions, Inc. is committed to helping you present your best possible case to the IRS tax audit authorities. If things don't go your way in the IRS audit, we'll be right there with you as your case proceeds. In fact, you don't even have to disrupt your life to attend the IRS audit proceedings. Our audit defense specialists can appear on your behalf, using our decades of hands-on experience to advocate for you.
Comprehensive IRS Audit Defense
Whether you turn to Taxation Solutions, Inc. for a routine audit or you're truly anxious about what tax officials might find, our audit defense team is here for you. We've been involved in IRS audit representation for more than four decades, and we understand how unnerving it can be to face intense IRS scrutiny. Thanks to our extensive IRS audit help, you can get through your upcoming personal or business tax audit calmly, carefully, and in full compliance with the law. We're one of the most experienced audit defense companies around, and we're ready to take your case as far as needs it go, including federal tax court, if necessary. Don't settle for anything less when it comes to your IRS audit defense. Contact us in the Baton Rouge metro today.
An audit by the IRS doesn't have to be a frightening ordeal for you or your local business. To put your mind at ease, call Taxation Solutions, Inc. for a free phone consultation regarding our IRS audit services. You have nothing to be afraid of with our audit defense pros on your side!
irs audit
offer in compromise
tax audit