Tax Attorneys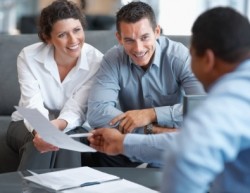 Whatever sort of tax trouble you find yourself in, it helps immensely to have a trained tax professional working on your behalf. But don't just assume you need to spend big bucks for the advanced credentials of an IRS tax attorney to represent your interests. Thanks to the team at Taxation Solutions, Inc., you have the option of choosing from a diverse group of specialists who are fully qualified to tackle your tax relief services. That means you can avoid the high fees of hiring tax lawyers unless it's absolutely necessary to resolving your case. When you're already knee-deep in debt, we'll make sure you approach your tax relief services in the most efficient, cost-effective manner possible. Our team includes a tax attorney and other tax specialists for your convenience, so contact us today for details and a free phone consultation!
Serving the Baton Rouge area, Taxation Solutions, Inc. has experts on staff for virtually every type of tax problem under the sun. That's why it pays to come to us first when you're in the market for a tax lawyer, enrolled agent, or other knowledgeable tax advisor. We'll put you in touch with one of our skilled team members who has a solid background in the area you need. Leave it to our versatile specialists to take excellent care of your personal or business tax relief services, including:
Back tax filing
Tax settlement negotiation
Wage garnishment cessation
Petitioning for installment plans
Securing offers in compromise
Preparing for IRS audits
Federal tax court representation
Solving business tax problems
Legal advice on tax issues
And much more!
With a solo tax lawyer or smaller tax firm, you simply don't have access to the breadth and depth of know-how available from Taxation Solutions, Inc. We've been providing comprehensive tax relief services for more than 40 years, carried out by our top team of IRS tax attorneys, enrolled agents, and other professionals. Our experienced tax team is also properly insured to handle your state and federal tax matters in Baton Rouge and beyond.
One-Stop Tax Attorney Help
Whether you have late tax returns to file or you're about to be audited, you're sure to meet your match for expert tax assistance at Taxation Solutions, Inc. In fact, you may even save money on tax resolution by coming to us, since we can often pair you with another type of tax pro who can address your situation for less than an actual tax lawyer. Why not call us today to get a better idea of how our tax relief services work and to learn more about what kind of tax advisor is the best choice for you? We're one of the most skilled and knowledgeable tax attorney groups serving the Baton Rouge metro. You can count on us to know exactly what level of expertise your case requires.
From IRS tax lawyers to enrolled agents, the seasoned professionals you need are at Taxation Solutions, Inc. Contact us today over the phone or online! 
tax lawyers
attorney taxes
tax law attorney
tax attorney
tax attorney in