Tax Penalties and Settlements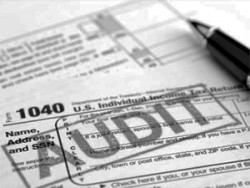 Whether you owe unpaid taxes or you've made mistakes on returns, you're likely to be looking at tax fines and penalties that will only grow larger and larger with time. Luckily, you don't have to become a perpetual punching bag for harsh IRS tax penalties. With Taxation Solutions, Inc. in your corner, you can fight back against severe IRS penalties, making effective use of IRS penalty abatement and tax settlement strategies. Whatever you do, don't try to go it alone when it comes to IRS penalties and taxes settlement options. Call on our tax debt reduction pros instead!
At Taxation Solutions, Inc., we're delighted to help both Baton Rouge-area businesses and residents recover from the hardship of IRS penalty problems. Whether you've been hit by a recent tax penalty or your tax penalty issues have been going on for some time, our tax settlement solutions can turn your troubles around. Regardless of your specific IRS tax relief needs, we have you covered when you need guidance concerning a tax penalty or tax settlement. Get in touch with us today for expert advice on:
Tax penalties—including late fees, interest charges, wage garnishment, and tax liens and levies
IRS penalty abatement—which can remove or reduce penalties on your account
Tax settlements—including installment agreements, innocent spouse relief claims, and even offers in compromise for partial IRS debt forgiveness
You don't deserve to have tax penalty after tax penalty tacked onto your original tax balance, leaving you no choice but to fall further and further behind. That's why it's so important that you bring in our IRS penalty specialists as early as you can. We'll ensure that the terms of your tax settlement are within your ability to pay, so you can make good on your debts and enjoy a brighter financial future.
40+ Years in IRS Tax Settlement
While there are no definite steps for making your IRS tax penalties disappear, teaming up with the tax settlement specialists at Taxation Solutions, Inc. is a great place to start. We'll take a close look at your tax history and determine which option offers you the best chance of IRS tax relief. We're proud to have over 40 years of experience helping individual and business clients make significant strides in tax debt settlement. We'd like nothing more than to do the same for you. Serving Baton Rouge and beyond, we're here to take care of you.
Haven't you had enough of tax fines and penalties ruining your financial outlook? Contact us soon for tax settlement assistance to get you back in the black!
Tax Fees and Resolutions
Tax Penalties
IRS Settlement
Tax Penalty Help
Tax Settlement