Tax Resolution Services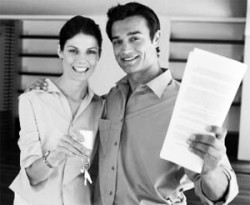 What's it going to take to put a stop to your worsening tax debt? An IRS installment plan? Innocent spouse relief? Or, perhaps, an offer-in-compromise agreement? For all of these tax resolution services and many others, Taxation Solutions, Inc. is here to help. The major challenge in securing an IRS tax settlement is that it changes from one set of circumstances to the next, making it difficult to determine which path holds the most promise for you. Fortunately, our tax resolution specialists are only a phone call away to steer you in the right direction and see your tax issues through to a successful outcome. Reach us in the Baton Rouge area today!
At Taxation Solutions, Inc., we work hard to alleviate your tax burden by providing customized answers for tax problem resolution. No matter how much you owe in state or federal taxes, penalties, and fines, we have the tax relief help you need to make a convincing case for:
Offers in compromise
Penalty abatement
Installment agreements
Innocent spousal relief
Wage garnishment cessation
Lifting tax liens and levies
Government action appeals
Audit reconsideration
And more!
When tax worries have you feeling frustrated and overwhelmed, you can always rely on our staff of licensed and insured tax settlement specialists to come up with a strategy tailor-made for your predicament. As one of the most comprehensive tax resolution companies serving the greater Baton Rouge area, we pride ourselves on giving each tax issue you're tackling our undivided care and attention. We'll use our four decades of practical experience to get you or your business the fair and favorable tax problem resolution you deserve.
Routine or Emergency Tax Debt Resolution
When you're searching for a way out of tax trouble, Taxation Solutions, Inc. is the first place to look. We're able to gear our tax resolution services toward individuals, families, small business owners, corporations, and any other type of tax entity in need of prompt and professional tax relief help. Should your IRS resolution require immediate action, be sure to contact us as soon as possible. We offer emergency tax settlement assistance for especially time-sensitive concerns such as stopping wage garnishment or lifting tax liens and levies. We'll move fast to find you a certified tax resolution specialist qualified to take on your case.
Ready to resolve your tax problems once and for all? Discover your best option for getting out of tax debt and back on stable financial ground. In and near Baton Rouge, rely on the tax resolution professionals at Taxation Solutions, Inc. When it comes to tax relief help, our customized expertise can make all the difference for you!
tax penalty abatements
tax resolution
tax settlement